Riesenstein
---
Par Pascal Schouwink et Michael Dettweiller
» Accès
Le site de bloc de Riesenstein se trouve près de la ville d'Heidelberg (Allemagne).
"The Riesenstein consists mainly of two huge boulders piled on top of each other.
This means that all the hard routes are on just these two blocs.
So it's not a vast area like Bad dürkheim.
It's on the north side of the hill which means that you often get very good conditions all year round but which also means that it gets very cold there.
It's located about 150 meters above the city in the forest.
I've put the main, boulders with no eliminates in the topo but you have lots and lots of other problems and you can go up nearly everywhere on the easier wall which i didn't sign out.
The roof on the right side is 7a for example.

The main thing is, that the Riesenstein is only intersting if you climb like 4+ - 6- or if you boulder from 7a onwards. "
Pascal Schouwink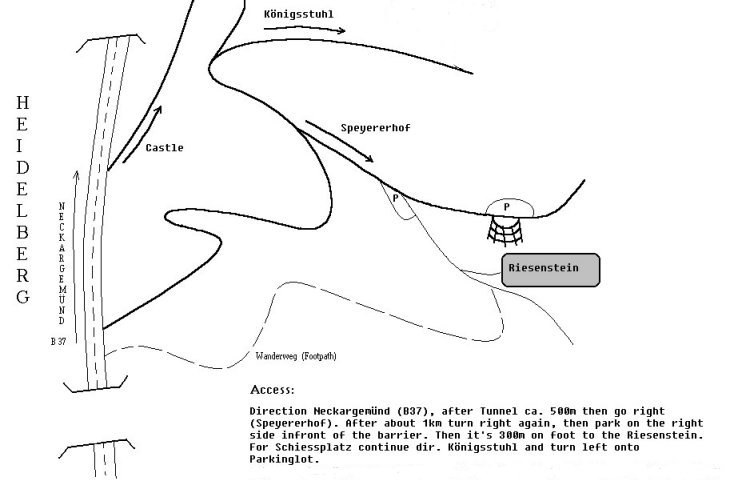 » Topo: